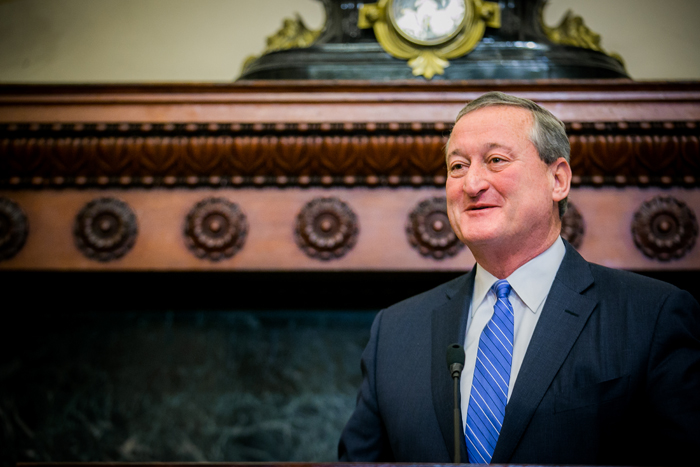 Philadelphia Hospitality honored lifelong city resident Mayor Jim Kenney with the prestigious 2016 Vision for Philadelphia Award. Mayor Kenney has devoted his life as public servant to benefitting the people and institutions of the great city of Philadelphia.
The Vision for Philadelphia Award recognizes a leader or organization that plays a preeminent role in advancing the Philadelphia region – whose energies focus attention on our assets and whose leadership impacts those assets and the quality of life of our region's citizens and business community. Our Award Gala was held on September 26, 2016.
We accept payment via check or credit card. Call or email us to complete your transaction.
Purchase Tickets Via Check or Credit Card
*Send your check to the address below.
*Make checks payable to "Philadelphia Hospitality"