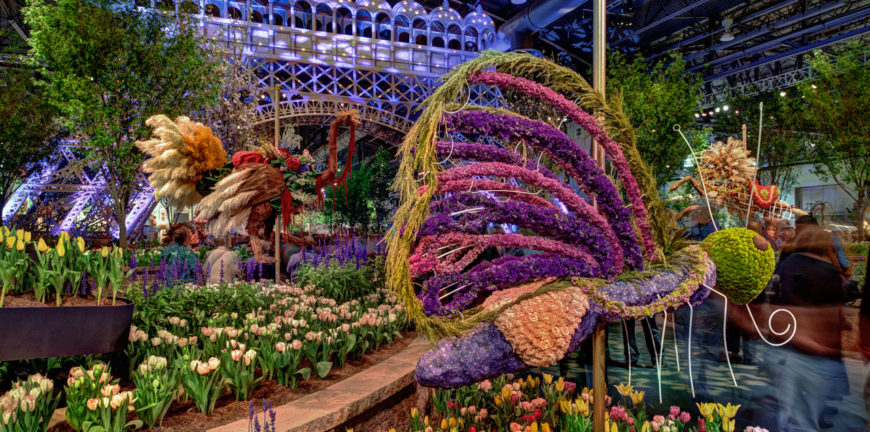 The Philadelphia Flower Show 2017
The spectacular 2017 Flower Show, "Holland", was the centerpiece of this four-day, three-night program, with the added attraction of a visit to the new home of the renowned Barnes Foundation, The Philadelphia Museum of Art, the Pennsylvania Academy of Fine Arts, the Brandywine River Museum and the Delaware Art Museum. Guests enjoyed a visit with a homeowner whose collection is among the best of a number of fine private collections of outsider art in the United States. It also included a visit to the Snyderman Gallery in Old City specializing in design and the craft arts. Highlights also included presentations from Victoria Wyeth, granddaughter of Andrew and great granddaughter of N.C Wyeth; and Jenny Rose Carey, renowned horticultural educator, historian and author and Director of Pennsylvania Horticultural Society's Meadowbrook Farm.
There is no gallery selected or the gallery was deleted.