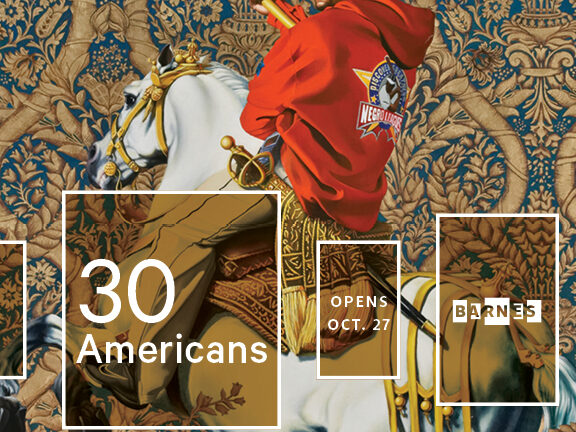 30 Americans: October 27- January 12, 2020
Artists:

Nina Chanel Abney. John Bankston . Jean-Michel Basquiat . Mark Bradford . Nick Cave . Robert Colescott . Noah Davis . Leonardo Drew . Renée Green . David Hammons . Barkley L. Hendricks . Rashid Johnson . Glenn Ligon . Kalup Linzy . Kerry James Marshall . Rodney McMillian . Wangechi Mutu William Pope.L . Rozeal . Gary Simmons . Xaviera Simmons . Lorna Simpson . Shinique Smith . Henry Taylor . Hank Willis Thomas . Mickalene Thomas . Kara Walker . Carrie Mae Weems . Kehinde Wiley . Purvis Young
Exhibition Organization:
30 Americans is organized by the Rubell Family Collection. Gwendolyn DuBois Shaw is organizing curator of 30 Americans and the curator of the presentation at the Barnes.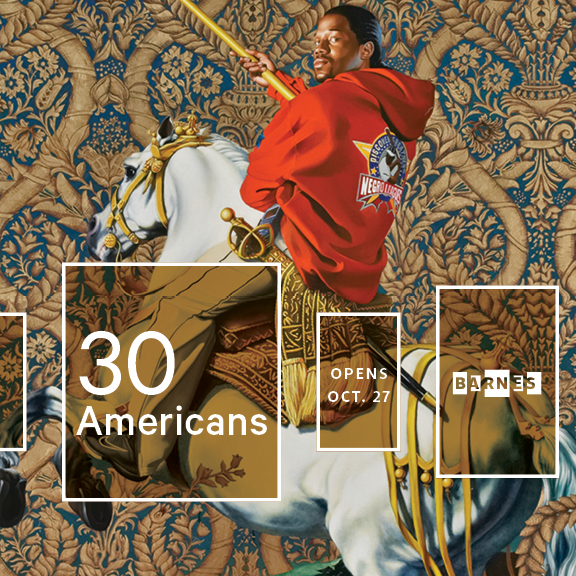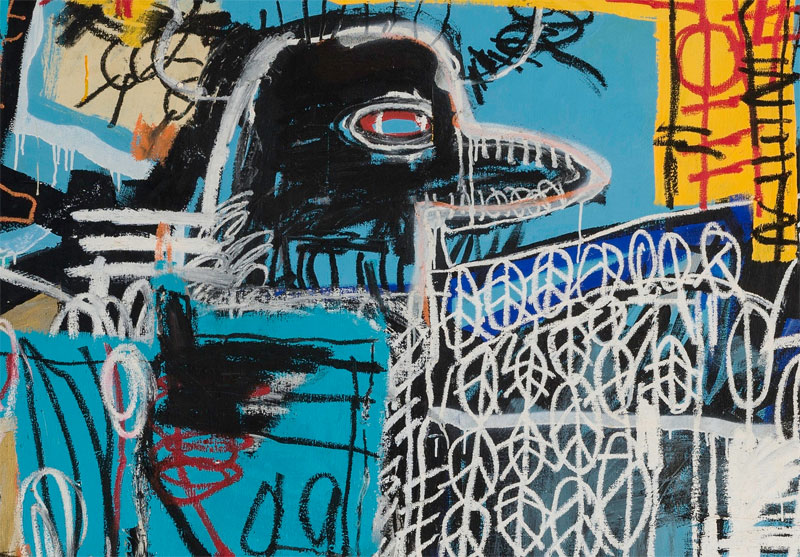 Contact Us For More Information

"In the years since 30 Americans opened, it has become undeniable that African-American artists are making much of the best American art today."
–The New York Times
Now in its tenth year, 30 Americans has been, without question, this century's most impactful exhibition of work by contemporary artists of African descent. Drawn from the exceptional Rubell Family Collection, the exhibition showcases painting, sculpture, photography, and video by some of the most influential African American artists of the past four decades. Their works explore identity against a backdrop of pervasive stereotyping—of race, ethnicity, gender, sexuality, and class.
Well over one million viewers from all backgrounds and walks of life have flocked to see 30 Americans.
A major attraction of the show is its rarity. Important exhibitions of contemporary art that reflect the lived realities of individual people of color or minority communities are seldom shown by mainstream museums. Not surprisingly, curious and excited audiences have turned out in record numbers.
Works of art can incite change and inspire us to envision ourselves as the creators of our own culture.
After a decade traveling the country, 30 Americans has finally come to Philadelphia, a racially diverse city with a rich creative culture and a variety of traditions deeply rooted in many of the same journeys explored in the exhibition.
I invite you to see this powerful exhibition and join the ongoing dialogue it inspires through tours, talks, classes, and various programs related to the show.
Gwendolyn DuBois Shaw, PhD
Guest curator of 30 Americans at the Barnes Foundation