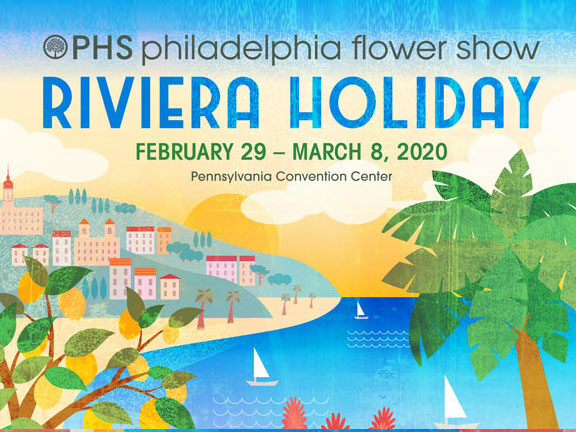 Philadelphia – America's Garden Capital
Explore more than 30 public gardens, arboreta, garden estates, city gardens and historic landscapes
* Here are a few of our botanical treasures. Please contact us to customize a tour for you and your friends!

Winterthur Museum, Garden and Library
Tour the former country estate of Henry Francis du Pont and the premier museum of American decorative arts. Explore the expertly designed naturalistic gardens then browse through the extensive research library. Nestled on 1,000 acres of meadows, woodlands and hilly landscape is the 175-room former home of the du Pont family, which is as it was when they resided there. It houses a collection of 85,000 objects either made or used in America circa 1640-1860. It's a wonderful mixture of history, beauty, and learning.
Chanticleer, A Pleasure Garden
Chanticleer, forty-eight-acre botanical garden built on the grounds of the Rosengarten estate has been called the most romantic, imaginative, and exciting public garden in America. It's made up of open lawns, a thoughtful ruin and Gravel Garden and woods.  It can be viewed as an exploration of textures and forms, where foliage outweighs flowers.
Chanticleer is a rooster, a symbol of France and also a play by Edmond Rostand, about idealism, romanticism and naturalism. There are roosters throughout. Guests tend to look for them as we did.
Seven horticulturists, each dedicated to the design, planting, and maintenance of a specific area, ensure that each area is continually evolving each with its own aesthetic, yet joined together as a whole.
Shofuso
Step inside a 17th century-style Japanese house with associated residential gardens that reflect the history of Japanese culture in Philadelphia. The Friends of the Japanese House and Garden, a 501c(3) was organized to care and preserve this unique site since 1982. It's story begins in 1953  Nagoya, Japan where it was built using traditional materials and techniques. It was conceived as part of an exhibition at the Museum of Modern Art in NYC. So impressive, it was the finale exhibit then was moved to where it stands today.
It was again named one of the top three  Japanese gardens in North America by the Journal of Japanese Gardening in 2016 and listed on the Philadelphia Register of Historic Places in 2013.
Longwood Gardens
This treasured American botanical garden consists of over 1,077 acres. It is one of the premier horticultural display gardens in the United States. Stroll along the many paths through acres of exquisitely maintained grounds featuring 11,000 different types of plants. Inside the Conservatory is a lush world of exotic flowers, cacti, bromeliads, ferns and bonsai. Outside, you will gaze at the wonder of the newly redesigned fountains with water dancing to music and even a water display with fire!
Full & half day excursions available by private coach
4 hours, including travel time
Private transportation
Dedicated private expert guide
Contact Us To Arrange Your Tour